Furnaces and raw materials
In Vitro Glass Containers, a strict process control starts from raw material reception to formulation and mixing.

The mix of silica sand, sodium carbonate, calcium carbonate and other oxides is fired in refractory material kilns at a temperature of 1500 Celsius, giving the glass its foundation.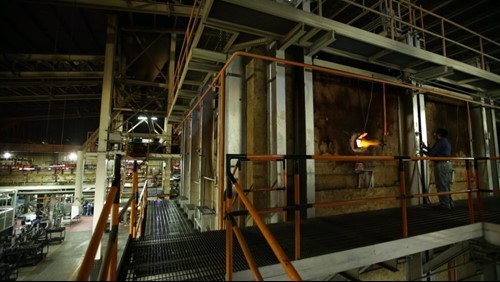 Our capacity is composed by flint glass melting furnaces formulated with exclusive raw materials to support the needs of the perfumery and cosmetic industry as well as pharmaceutical products and Premium liquors.





To service the demand for exclusive developments in colored glass, we alternate the production of flint glass, offering colored glass in a wide range and the development of special colors.